Sometimes, I wonder, why so many Sufi scholars and Saints find their way to this little country at the corner of Africa. Again why do these famous Saints choose a challenging location, tiny little town, hard to find villages to call their home? And how did they get here in the first place? Even in the 21st century, roads leading here are only accessible by smaller vehicles. Sometimes, situations manifested in their own way which is not comprehensible by an ordinary mind like me.

As the tiny van with cool fresh air from the broken window sweeps our happy face, moving up to Jabal Alam (mountain of knowledge), we feast our view on the beautiful valley floor and muscular mountain that flaking both sides. The road becomes narrower as we drive uphill into the mountain. Huge drop from one side of the valley to the bottomless view below. Fear not as it seems the smiling driver who speaks non English is relaxing cruising on his bumpy van.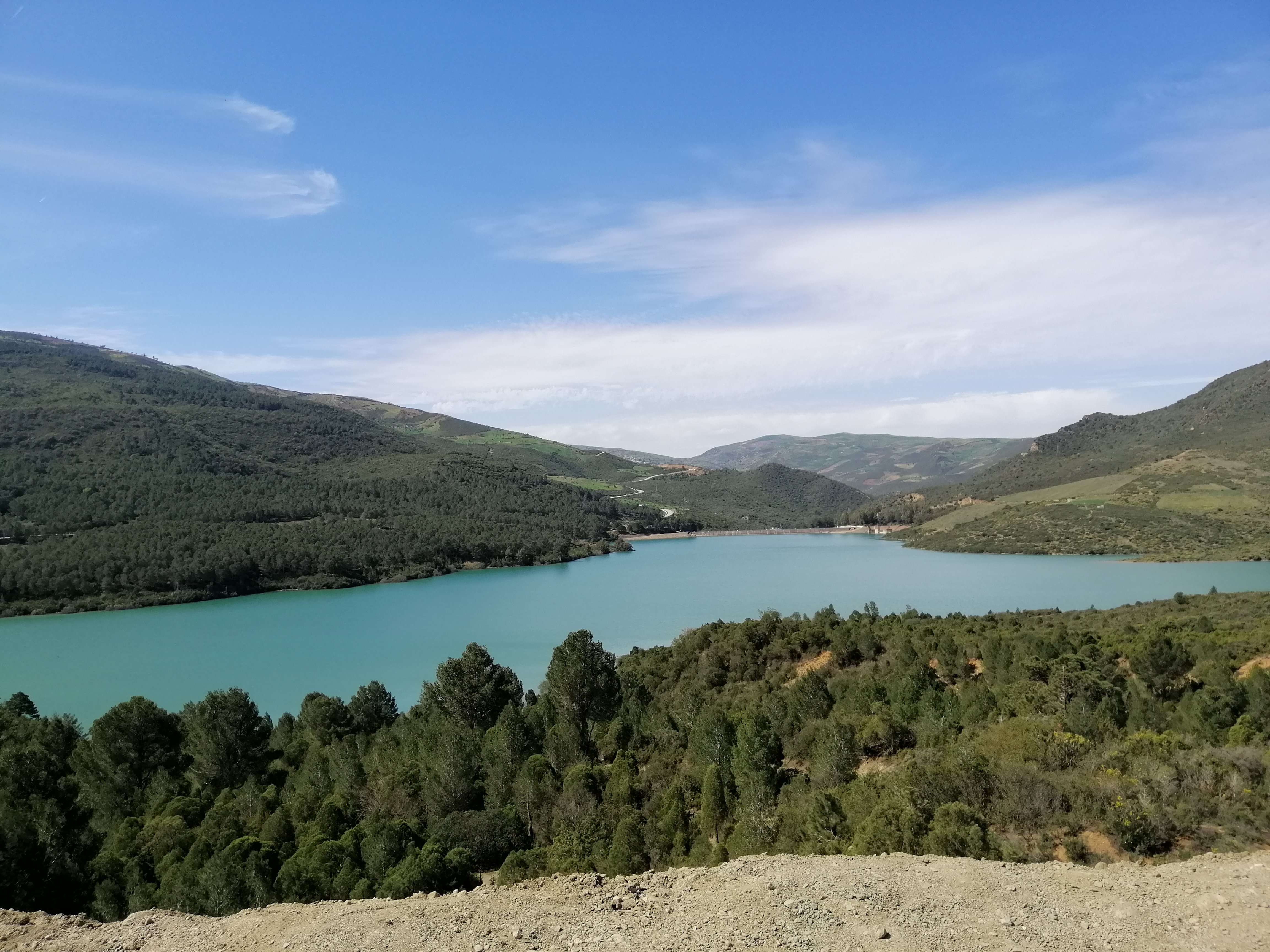 The drive of 1 hour has no sight of any habitant at all. We reach a small mud house with some chicken chirping away and some cow gazing from the opposite in a little village for the use of the toilet. The host was kind enough to let us use his tiny shaded squat with a zinc roof and we happily make some Dirham contribution. Meanwhile the gallopy van rested and the radiator water topped up, so we continued our journey again. About another 30 minutes we seem to reach a higher ground with a row of small shophouses on the left side with their back toward a vast open valley. Our van stops at the cemented car park on the right which can easily accommodate about 30 cars. But today only 5 cars are here including us. We came down and looked up at this all white building in the background and in front with a huge signboard that read "AbdelSalam". Yes! We arrived all the way from Larache since this morning.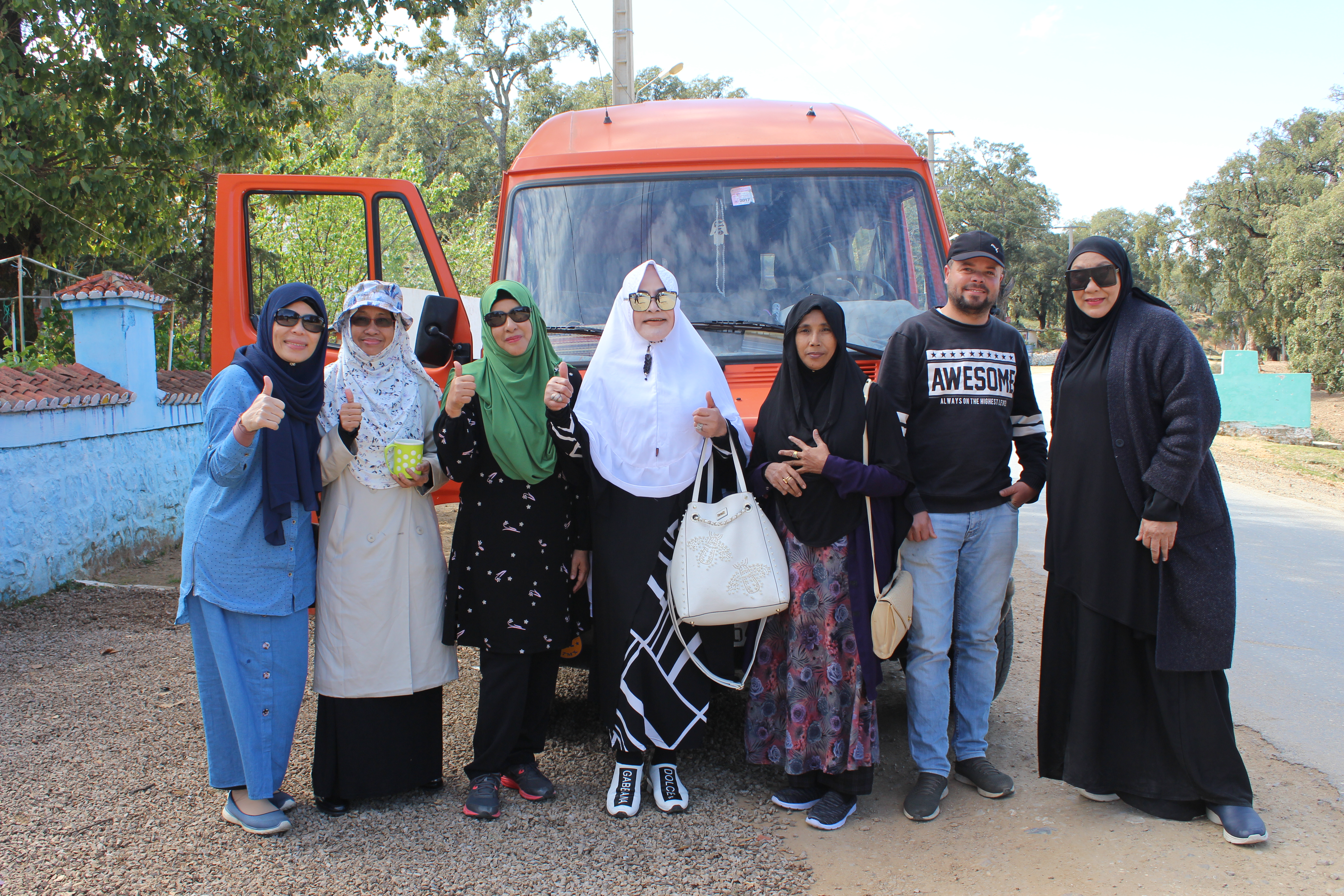 Abd Salam Zaouia location is also named after this saint. It looks like this place has been renovated lately by maybe a good donor as now instead of a hilly and rocky walkway, it has a properly built stairway and comfortable cemented walkway right to the top of the zaouia. We make our way by taking the stairs upward and there is a mosque on the left side. Then we comfortably proceed to walk uphill with many local people longing for donation waiting and trying to talk to you for some Dirhams. It is tough to give when there are too many of them. It will be a good idea to come prepared with a lot of small Dirham change if you are feeling generous.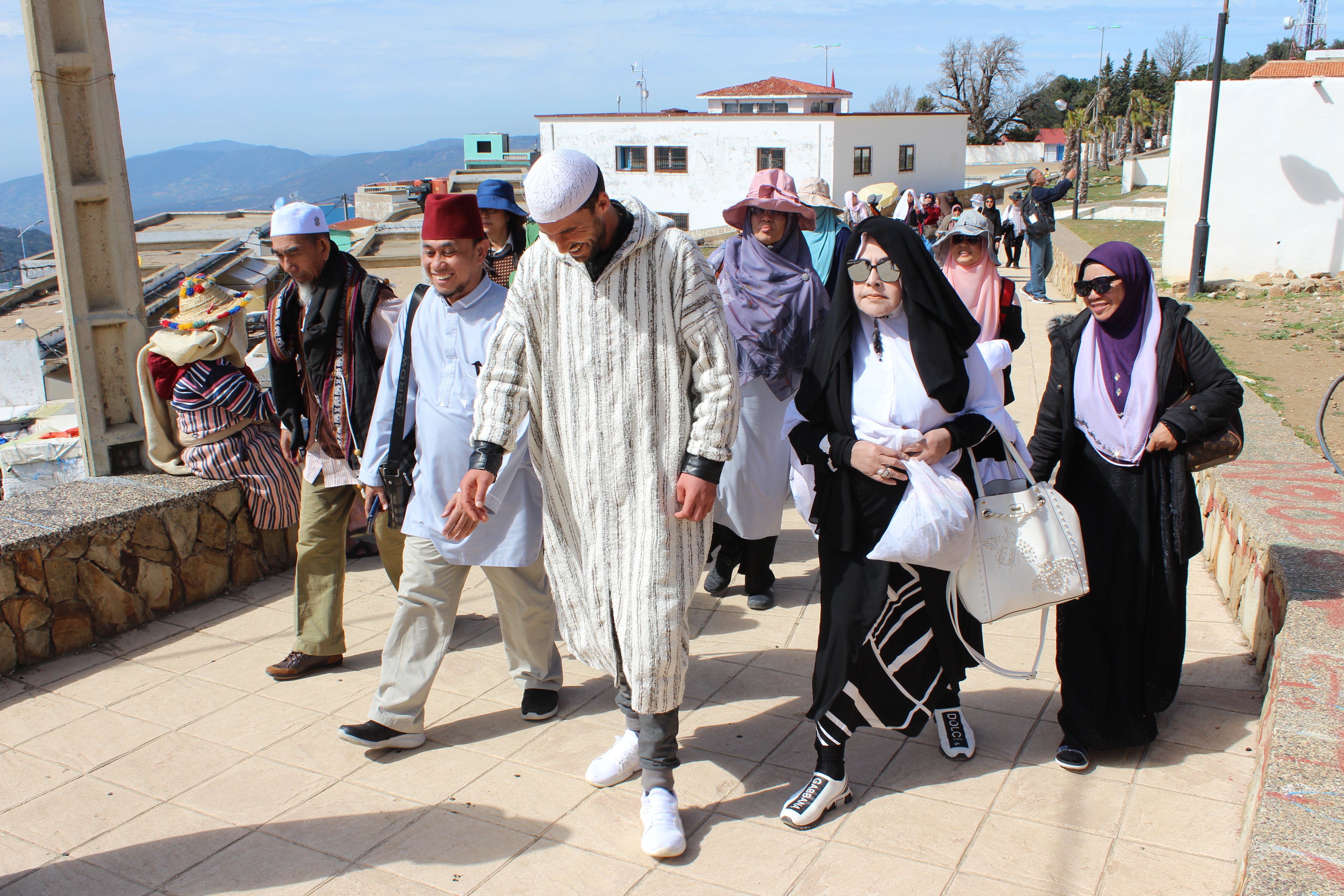 As we approaching the top, we were greeted by the sweeping landscape of valley view and if you turn back, you will see the magnificent zaouia of Abdul Salam with the majestic tree spurting out from the heart of the zaouia. By now you must be thinking for such an important Sufi master, the zaouia must be a huge, impressive Moroccan decoration, soft thick carpeted floor with shining chandelier hanging from the ceiling. It is far from your imagination.

The zaouia consist of a small brick tomb of about 7 feet high and about 10 feet in length with a small green metal grill window on the bottom. A space for visitors to light some candles with an attached donation box and a simple cemented floor or a raised bench in semi circular form, that can sit about 50 people in front of the tomb. All are painted in white, the color of purity, sincerity and serenity. There will be a caretaker sitting in front of the tombs to light the candles with the sound of dhikir and recitation of Quran can be heard day and night continuously.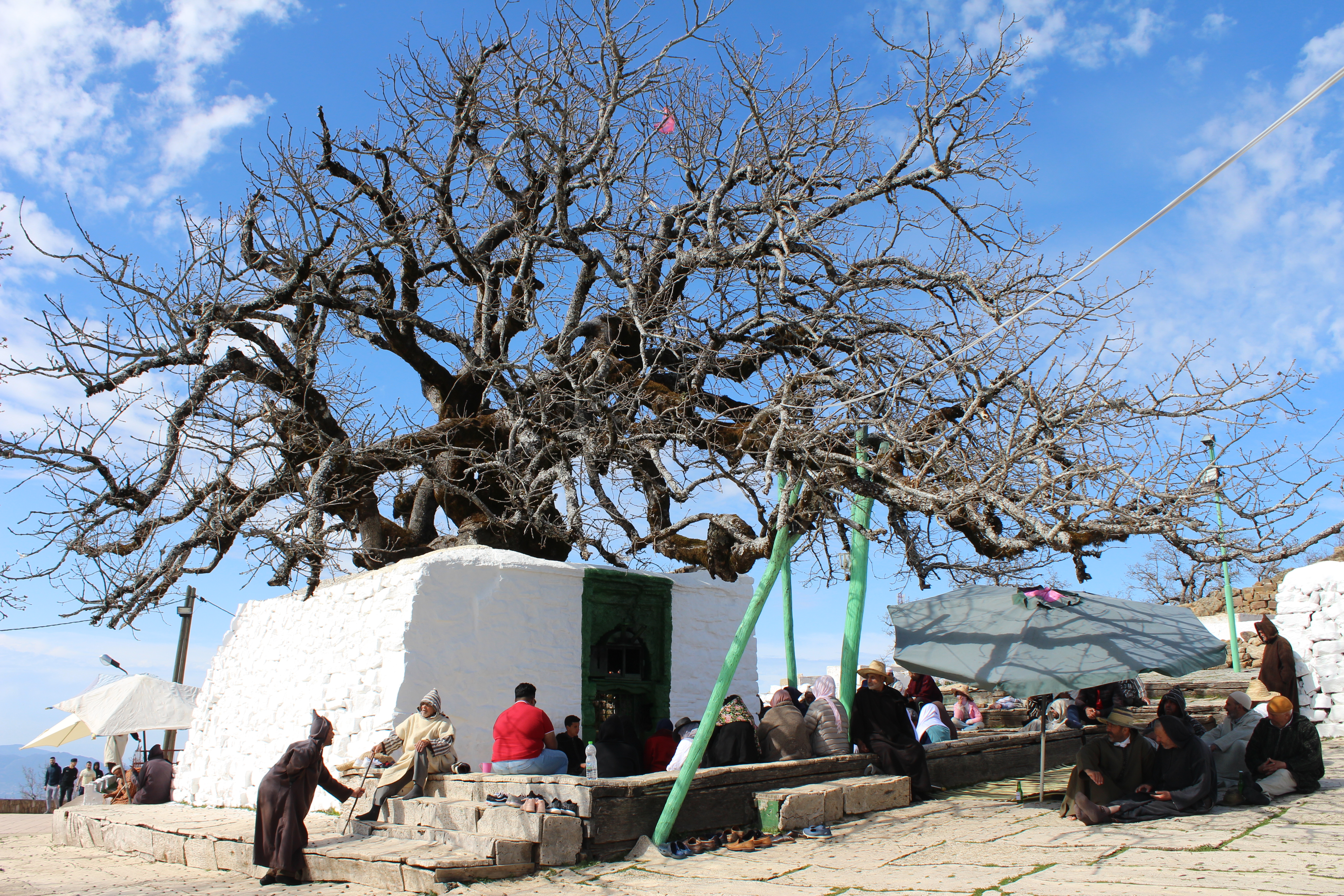 As with many Rif mountain people, men will be in their hooded Djellaba and women with their straw hat with colorful pom-pom and white striped straight cutting dress with a tight light color wrap come here to do their practice and prayers together. Men with the hood covering their face sitting in groups on rugs around the zaouia and protected by this huge tree that grows from the heart of the tomb from sun and wind, chanting continuously which emit sweet sounds that bring one heart to peace and serenity. It is as if he is here present to be with everyone, spreading his love, protecting his guests and blessing of peace to each of us.

It's hard to describe the moment as it was a place out of the ordinary in Morocco. A place with people who are single heartedly devote their energy, their time and their heart to the attainment of one spiritual growth. Our presence as an obvious outsider has no effect on any of their devotion and prayers. People sit with concentration, with purpose and with total love for their saint.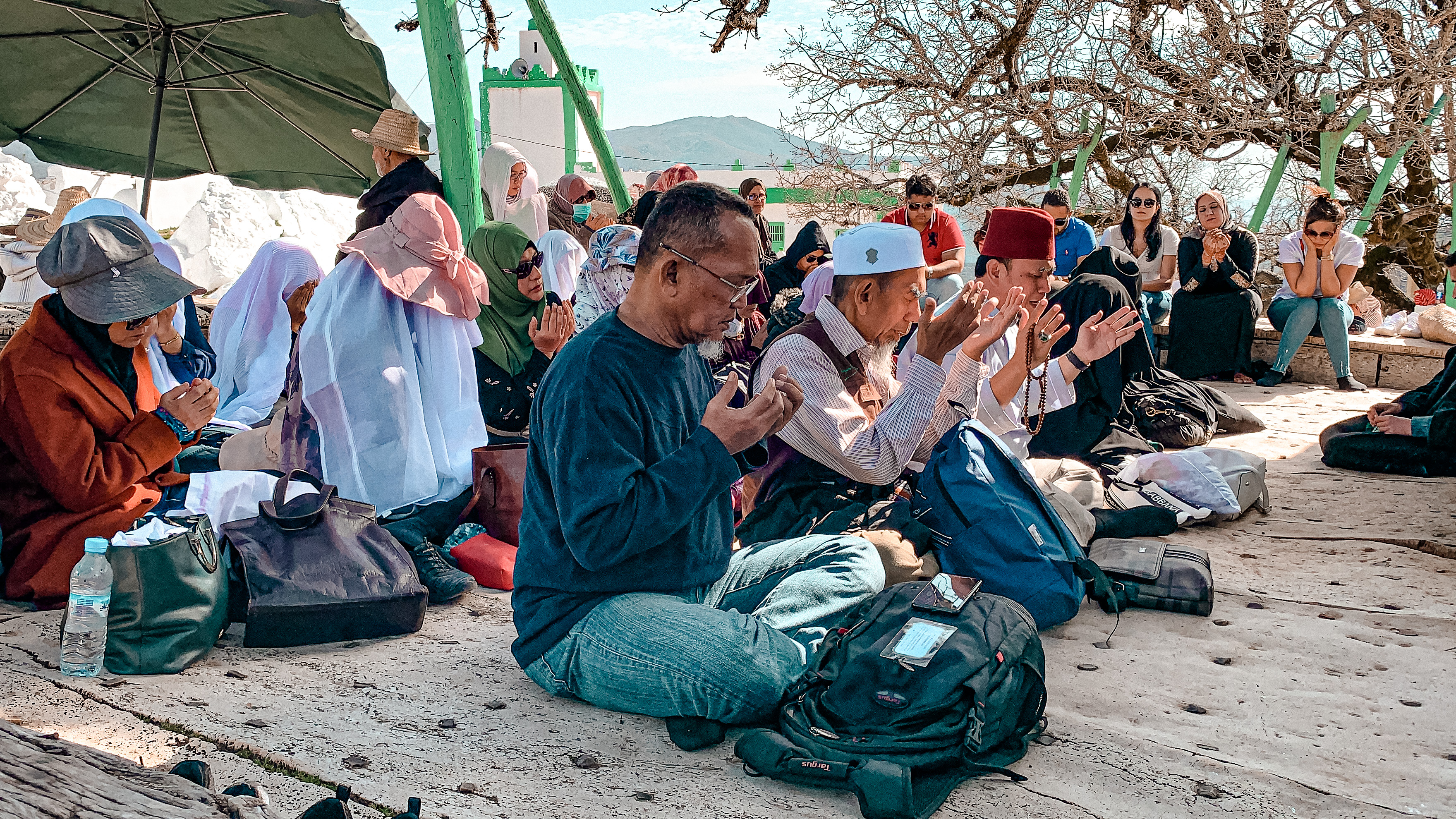 On the right toward the higher mountain side will be more tombs of unknown scatter around this zaouia. If you take some small steps towards the higher hill, you will be able to identify many small caves that are used for the practice of meditation and a small old mosque that is at the far right corner facing the cliff of the valley.

If you trek the mountain all the way up, you will come to an open ruin of the old praying area which Abdul Salam used to meditate and do his practice. It was said, the sky open, the angels come down and animals come to visit during prayer time. The place again opens up to the curving mountain and valley infront and the whole view of the village at the back. No doubt when you are here, you are alone with your Master and nothing else matters as you are safe and happy.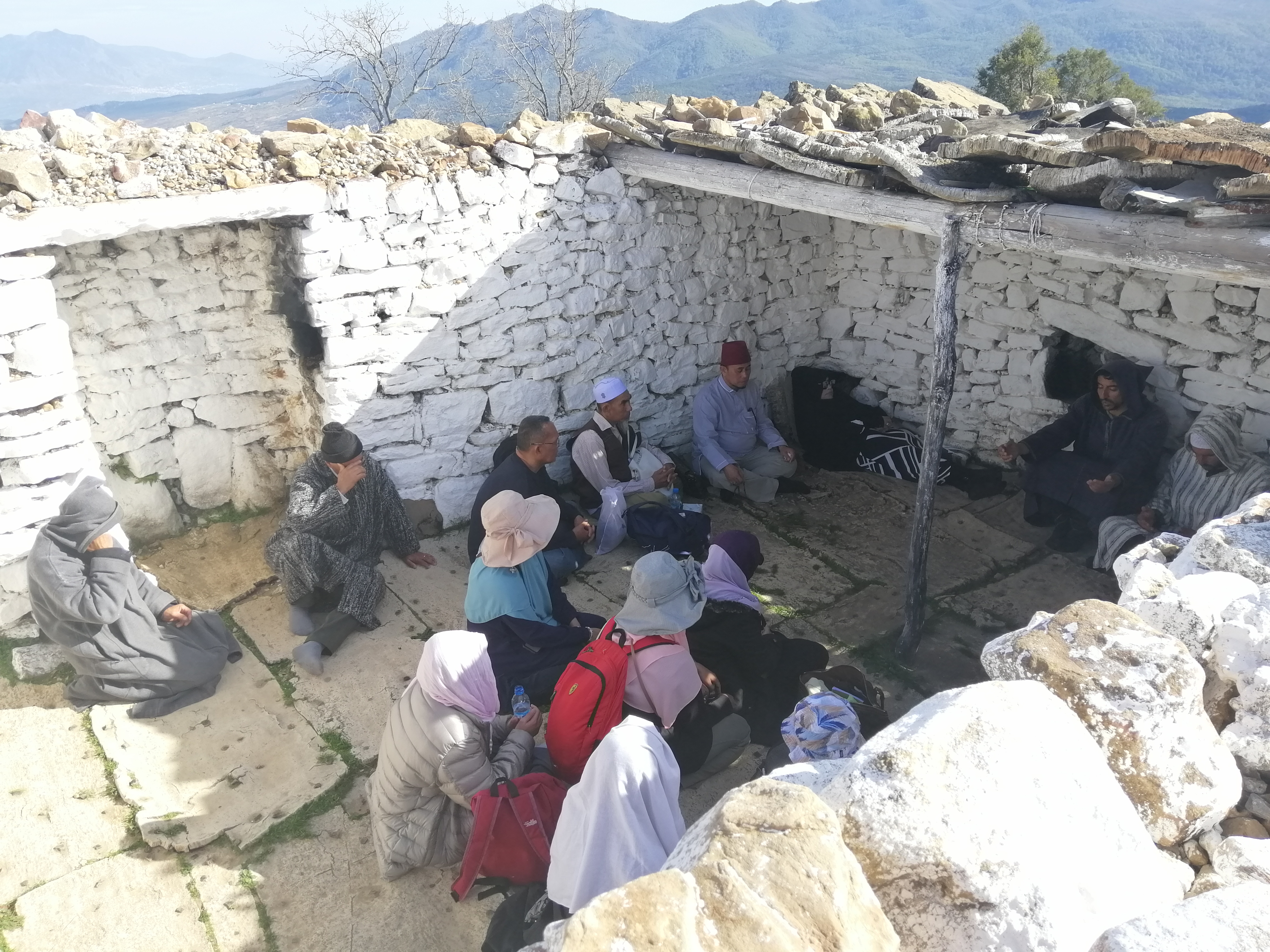 Mountain living is like living in a place of idyllic beauty but Jabal Alam can be merciless with ferocious winds, biting cold even at summer and unpredictable weather changes without notice; constantly reminding us we are not their master. With this in our mind, we must be brave as the Saint, be strong for incalculable weather conditions during our visit, let go of our attachment in comfort and point our mind to the journey. We must leave all our expectations behind and go with ease, empty, blank and let it fill you up, let it touch your emotion and let it be there with you.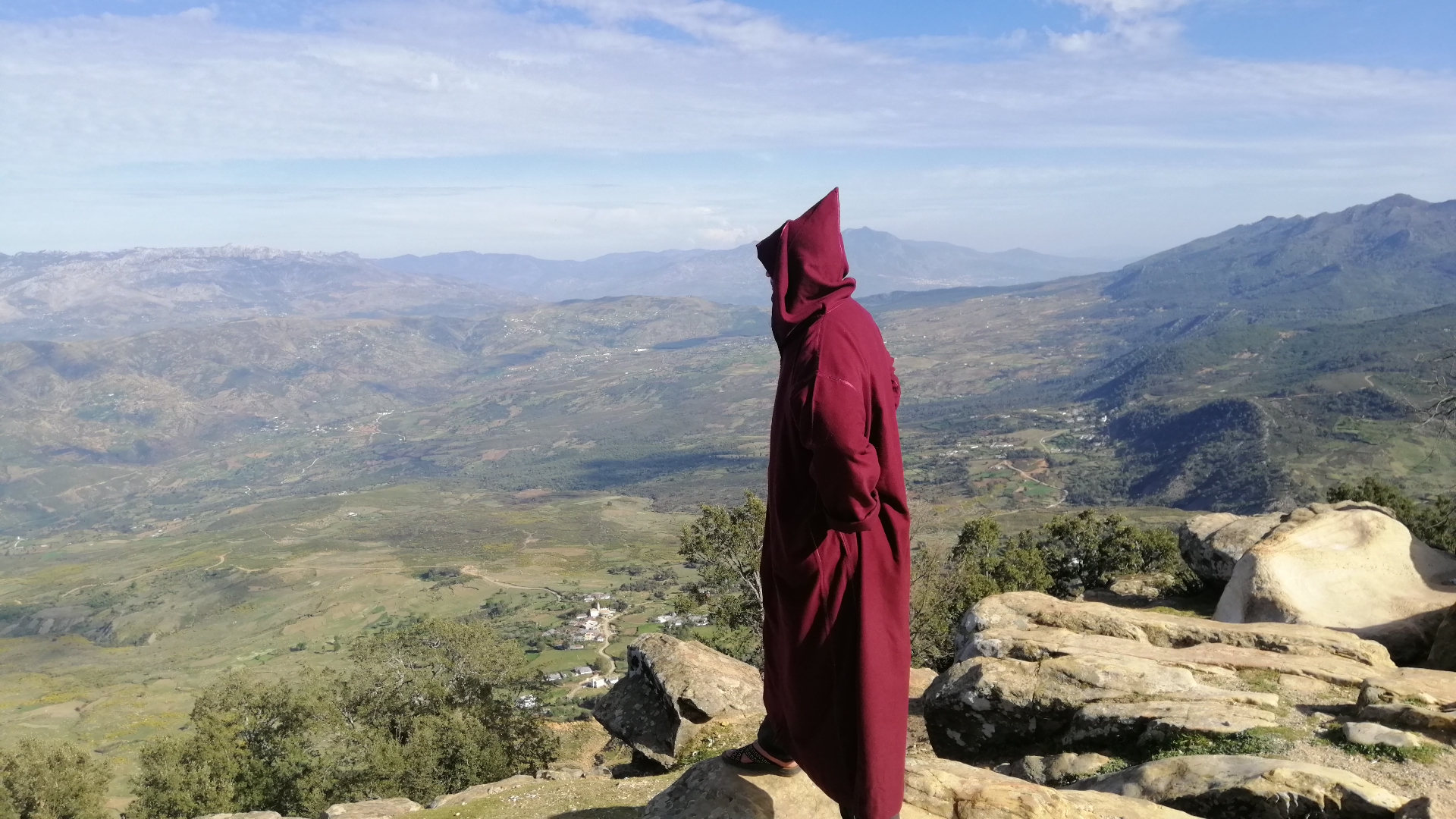 To get to know who is Sheikh Abdul Assalaam Ibn Mashish, we have to rely on Al-Shadhili biographer's; such as Ibn Sabbagh where his narrative speaks on the journey of Al-Shadhili's trip to Iraq to look for a teacher. At that time, his spiritual guide informed him that his teacher is indeed in his home country Morocco. He then made his way back home and met Abd Salam at the summit of Jabal Alam. As envisioned by Abd Salam, indeed Al-Shadhili went down in history for founding one of the largest Sufi schools in Islamic history. His teaching remains relevant until today and served as the foundation of ritual for Darqawiyyah.

"The Rise of Al-Shadhili" published by American Oriental Study stated that Abd Salam name appears in four major qutb. One letter written by Al-Hasan Al Kuhin name Al-Shadhili, Al-Sasuqi and Ahmed Al-Badawi as the 3 most prominent aqtab who received their training from him.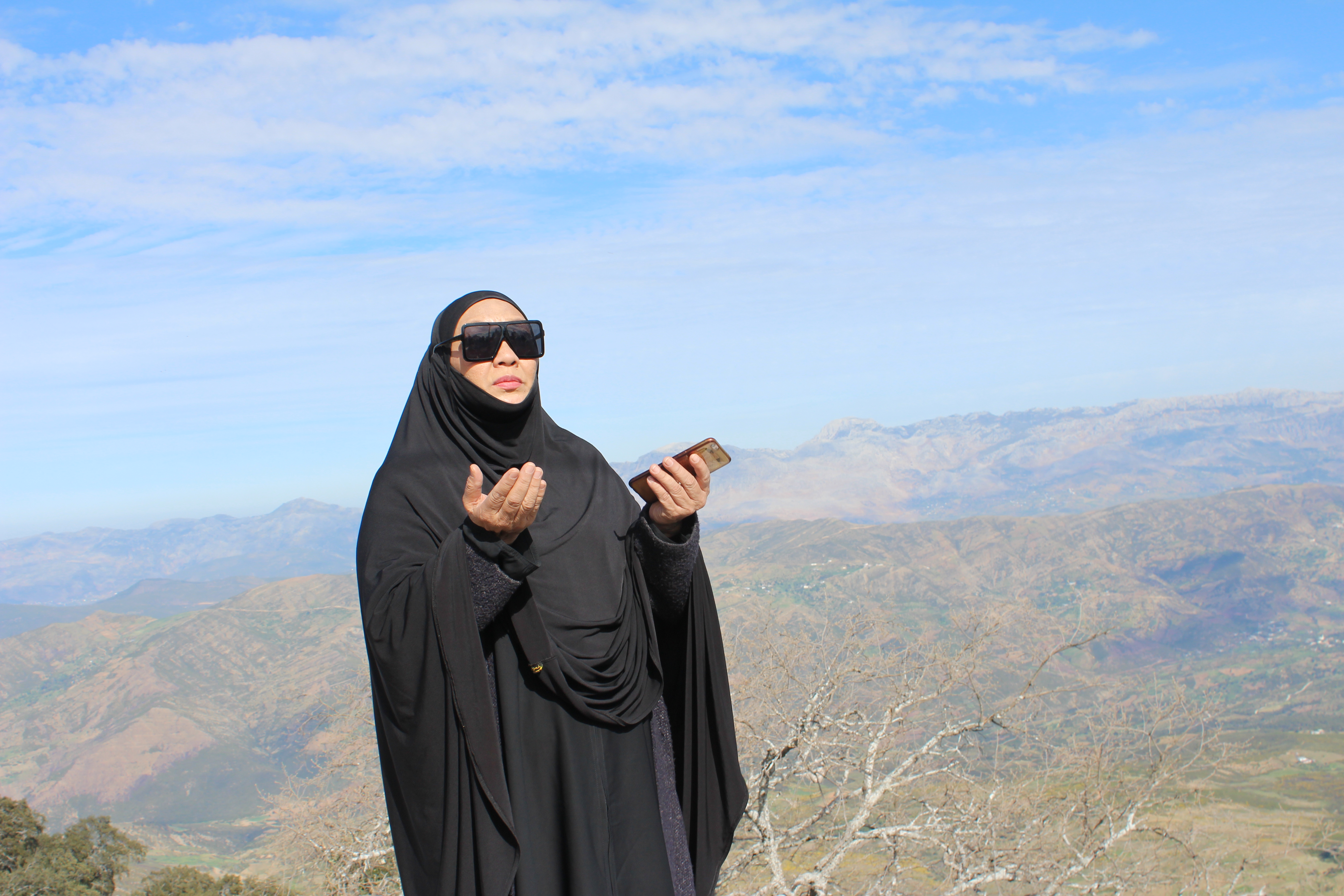 His full name Abd Al-Salam Ibn Mashish Ibn Abi Bakr has his name traced back to Idriss 2 and his predecessor eventually to Hassan 1 and then to Ali. At that time, being a Hassanid Sharif gave him prestige and qualification at the revival of the Sufi movement as to tame the early Islamized Ghumarah tribes which steeped in the practices of witchcraft and tribal ritual. It was at this early rough and barbarian time, that cost Abd Salam his life when he was murdered by one fake Prophet, Tawajin. His known spiritual teacher and mentor was Abd Al-Rahman Al Madani Al Zayyat. Being ascetic and given up worldly comfort, he makes the isolated and rustic Jabal Aman his comfortable retreat.

From his sermon to Al-Shadhili, four important teachings are, "mahabbah" the Divine Love, "rida" practise of "quietism". "zuhd" asceticism and "tawakkul" the ultimate trust in God, which is the "ibadah", the worship and way to successful worship is by the practice of asceticism. It is important to cultivate one "iman" so that we could receive the Omnipresent of the Creator and one could merge with His eternal attributes. His teaching are heavily based on the "shariah". His best writing is from his tasliyah "note", popularly known as Al-Salat Al Mashisyyah a sublime prayer on the Prophet who is depicted as the ultimate cause of the cosmic system. His teaching stressed on "immersion to become one" , al-ahadiyyah and al-wahdah, 'the unity of being one" and be free from the idea of "tauhid".

If you have a chance to be here, remember to ready yourself with his teaching, even though you might not understand but your present will be the first step to knowledge beyond your comprehension. Being here is where each seeker aims to be, the place that needs no words as transmission is through the heart.

Check out our visit to zaouia Sheikh Abdul Assalaam Ibn Mashish: (Full Video + Prayers) Abd as-Salam Ibn Mashish al-Alami