The North-western part of Africa which is the current location of Morocco has a piece of history dated back to the Phoenician empire.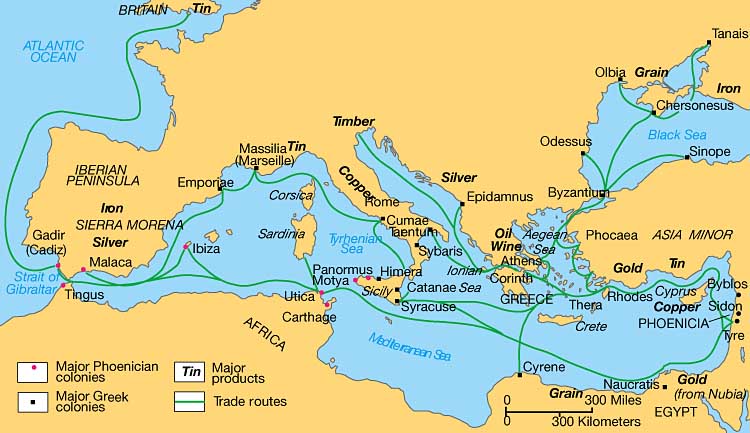 The Phoenician is an ancient civilization which started their building of cities from 320 BCE and firmly established it by 2750 BCE. Their technology to build ships with a keeled hull allowed them to sail the open seas and as the result they managed to develop a flourishing sea trade. They are coming from the current Lebanon and established their capital at Cartage, (current Tunisia) and started their commercial activity at Tingris (Tangier) and later connecting to Lixus (Larache).

In the study by Jose Farrujia de la Rosa on "The Amazigh colonization of the Canary Island", founded that the Canarian culture is inseparable from the culture of certain ethnic Amazigh groups. These native North African societies and with their magical-religious practices, the religion of ancient Amazigh that lived approximately 3000 years ago.

Morocco continue to live through many other form of colonization including the Roman's, the Byzantium and followed by the Muslim conqueror which started around 647 CE. It then followed by Spain 1860 – 1906, French in 1912-1955 before it independent in November 18, 1955.

With such a long history, Morocco offers each visitors, valuable insight into it rich culture, strong ancient tradition, vast historical narrative, evolution of it society, the profound religion, Islam and the amazing heritage of its people.

To enhance one experience beside the normal sight-seeing and FB / IG must have photos post, each visitor could add in the following for an unforgettable escapade.

1. Soak in the energy of the Zaouia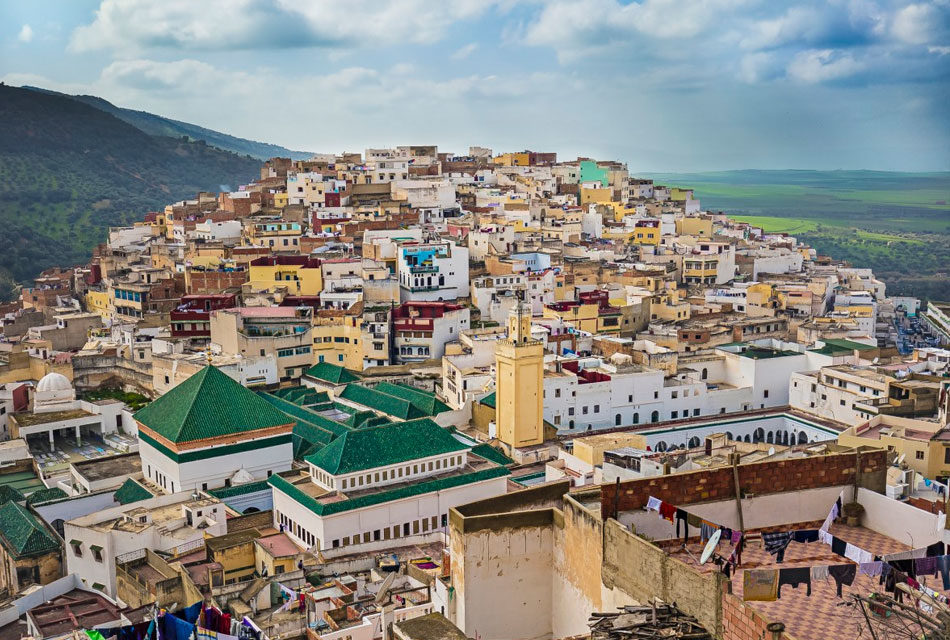 What is a zaouia? According to wikipedia, a zaouia is a Maghrebi and West African terms of a Islamic religious school or a madrassa. To add in further, it is also served as a mausoleum of the original religious founder of the school or the scholar. These founder are mainly from the Islamic Sufism which is the study of psychology and philosophy of Islam. Upon their death, some of them were venerated as the patron Saint of the zaouia.

Morocco is term the "Land Of Saints". Morocco's long-standing for high-quality Islamic education with the prestigious first Islamic university in the world and still in operation, Al-Qarawiyyin (859), has produce many high profile scholar such as the Maliki school of jurist Ibn Al-Arabi (1162-1240), Mohammed al-Mahdi al-Fasi (1624-1698) and many others too.

Most of the zaouia is off limit to non-Muslim and for an exception experience, non-Muslim can opt to visit the open air zaouia of Abd as-Salam ibn Mashish al-Alami (1140-1227) located at the Jabal (mountain) Alam, village that name after him. Visitors will find this amazing place full of pilgrims, local or abroad praying at his shrine with full concentration and survive as the remainder of pure spiritual practice of Sufism in Morocco. The air and the view of mountain valley with authentic Moroccan religious people surrounding the shrine takes each of the visitor back to the days of ancient Islamic town.

For Muslim visitors, there are many notable zaouia that one can visit and marvel at their architecture, design concept that marries elements from each passing Islamic dynasty. Zaouia Moulay Idriss 1 and 2 or Zaouia Tijani all in Fes, the spiritual city of Morocco.
2. Leave a foot-print at Sijilmassa – The gold trade town of the great Saharan Route.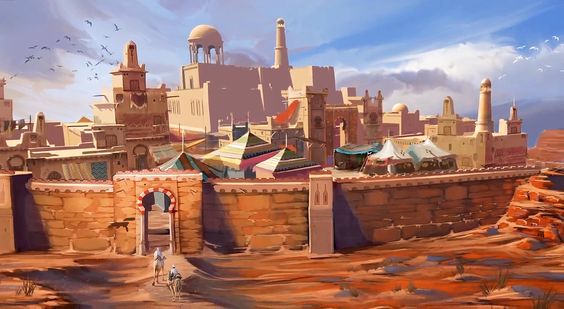 According to the published journal Sijilmassa: The Rise and Fall of a Walled Oasis in Medieval Morocco by Dale R Lightfoot of Oklahoma State University and James A. Miller of Clemson University; 750 AD, the Kharijite dynasty established this premier desert entry-point of North Africa. It once a great oasis city along the Wadi Ziz (Ziz vally) with caravans carrying gold across the Sahara. It control the gold trade from north to east and the Arab historian and geographers regards it as the wealthiest city in the Maghrib.

This city was walled to protect against invaders, with about 375 square kilometres of fertile oasis and supply with water from the river Ziz and Rheris. This city enjoy more than 300 golden successful years as its completely monopolize the West African gold and the abundance of resources from the oasis, guaranteed the growth of the city.

Today the city which is located in the region of Tafilat in the town of Rissani lay in ruins which excavation show the size of the city measuring 8 kilometres in length and 1.5 kilometres in width.
3. Have a spiritual evening - Engage a Sufi group for some traditional rhapsody.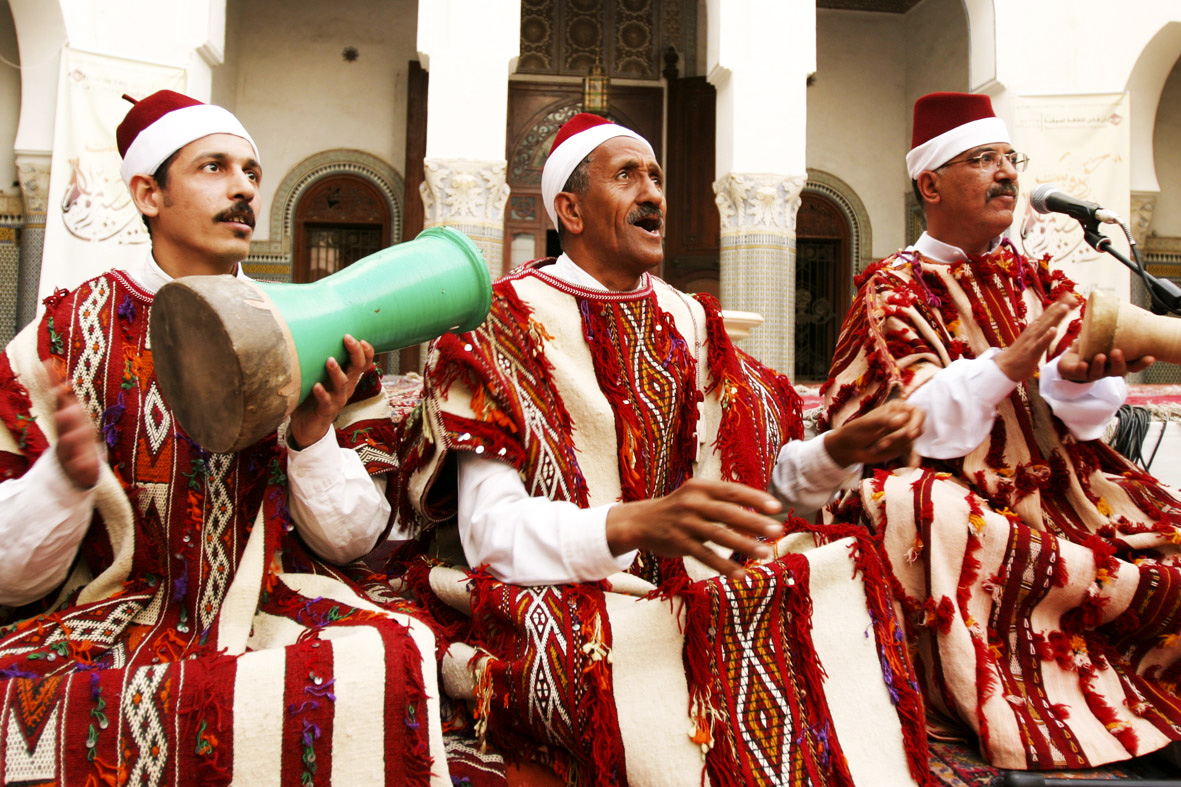 Sufi music is a devotional music of the Sufis usually inspired by the works of great poet like Rumi. Moroccan Sufi music is under the categories of "World Music"; consist of different groups, style and presentation.

Gnawa music is one type of Sufi music that is being play mainly by the Gnawa tribe which uses a 3 string guitar like instrument known as the hajhuj and a heavy metal castanets known as the qraqab. Their style include hypnotic play of instruments, melodic singing and fluid dance move.

Sufi singers are passionate of their heritage and culture. The group will usually devote time for regular meeting and rehearsal and many Moroccan family will request for a group to sing during certain function and family ceremonies. As such, it will be a night to remember if you too can have their present for a relaxing and enjoyable dinner time.

4. Share a gift
Many visitors do sometimes comment onto seeing children selling souvenir, begging or simply following them. We do not encourage visitor to give hand-out, especially to children as the long term implication of such action might sent the wrong message to the children that it is correct to take free and easy money. As a visitor we must try to protect them from the wrong perception in life and encourage them by simple loving gesture such as story book, a simple coloring book or small color pencil set, pencil cases, and etc. We might not be able to help them much, but at least maybe they can be inspired with our simple gesture.

5. Be an archaeologist for a day at Fossil Hill.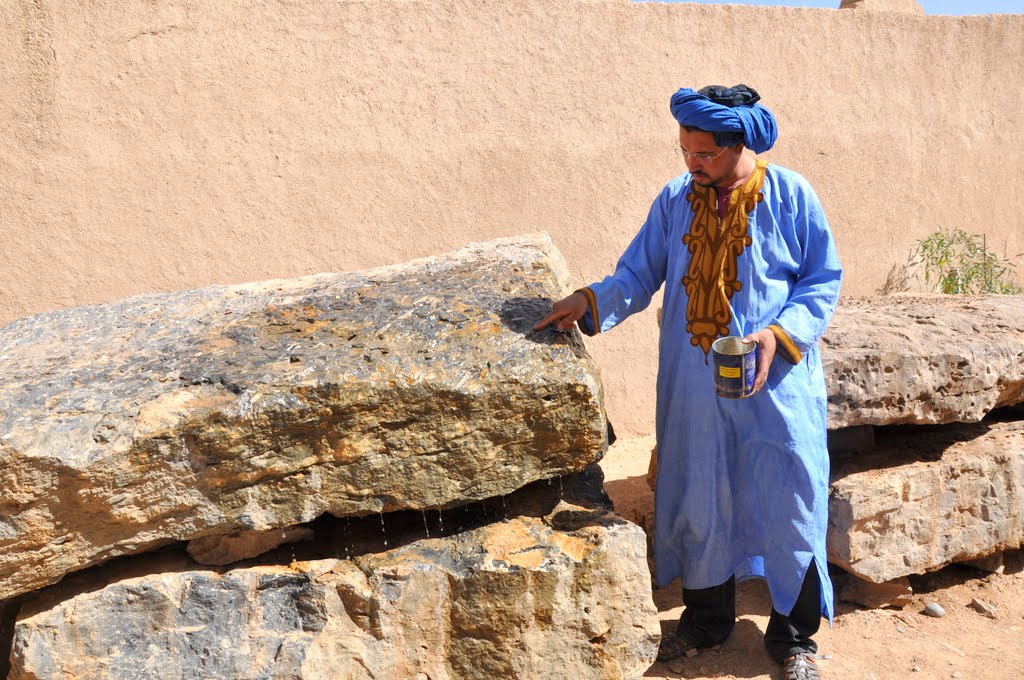 Erfoud town is famous for its marine deposits from the Devonian period and it has been one of the active trading town for all type of fossil that easily be seen from simple low hill quarries. You may take an exciting walk on this quarry and hunt for fossil yourself by bringing a bottle of water. Once you discovered the something interesting and wanted to see it clearly, simple pour the water on the surface. Or if you just wanted a more relaxing time without trekking on the exposed hill, visit the quarry showroom for spectacular feasting of the eyes onto armoured worm-like forms and giant lobster like creatures which survive million years ago.

Besides enjoying pieces of grand illustrated history, we can also bring home some handicraft as an ever lasting memories. Try one of these; authentic and original painting by the village people, a simple ceramic hand painted bowl, a Berber's scarf or some fragrant Moroccan spices for your culinary adventure back home!